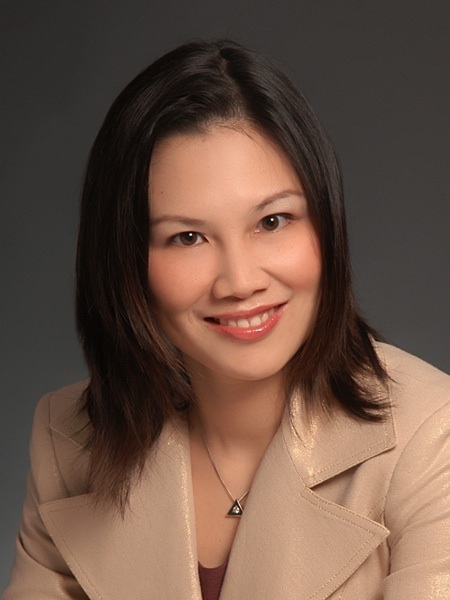 Dr. Alicia Claire How Su-Wei
MBBS (Singapore), MRCSEd (UK, Ophthalmology), MMED (Singapore Ophthalmology), FRCSEd (UK, Ophthalmology), FAMS (Ophthalmology)

Dr Alicia How is Director of Dr Alicia Eye Specialist. She is an eye surgeon in Cataract and Comprehensive Ophthalmology and is a Ministry of Health-accredited ophthalmologist with more than 15 years of medical experience. She subspecializes in Glaucoma and Anterior Segment Eye Surgery.

Prior to setting up Dr Alicia Eye Specialist, Dr How was a Consultant Ophthalmologist at the Glaucoma unit of the Singapore National Eye Centre (SNEC) and a visiting consultant at the department of Ophthalmology at Changi General Hospital. In addition, she was appointed an adjunct assistant Professor at Duke-NUS Graduate Medical School, Adjunct Clinician Investigator at the Singapore Eye Research Institute and clinical tutor at the Yong Loo Lin School of Medicine, National University of Singapore. She currently still renders her services as visiting consultant at the Glaucoma unit at the Singapore National Eye Centre for the teaching and training of junior doctors as well as eye research.

Dr Alicia How completed her medical training at the National University of Singapore. During that year, she was awarded the Dean's list award for the Final Professional degree of Bachelor of Medicine and Surgery and obtained the Nestle Gold medal in Paediatrics. She subsequently became a Member of the Royal College of Surgeons of Edinburgh and obtained her specialist accreditation as an Ophthalmologist. She is a Fellow of the Royal College of Surgeons of Edinburgh (FRCS) and the Academy of Medicine, Singapore (FAMS).

Subsequently, Dr How was awarded the Ministry of Health Manpower Development Program Award (2008) to pursue her subspecialty interest in glaucoma in the University of Melbourne and did research on wound healing and novel surgical devices for glaucoma at the Centre for Eye Research, Australia. There, she worked with world-renowned experts in this field. She was also involved in the care of glaucoma patients at the Royal Victorian Eye and Ear Hospital, Melbourne, Australia. Throughout her career, Dr How has been actively involved in research and has published more than 20 scientific papers in international peer-reviewed journals. Total research grants awarded to Dr How as principal investigator and co-investigator for her research projects amount to more than $750,000. In addition, she has been invited to give numerous lectures in her field of expertise both locally and internationally, notably at the European Vision and Eye Research Meeting 2011 and at the Asia-Pacific Glaucoma Congress 2012.

Her accomplishments include being awarded the SNEC 18th Anniversary International Meeting-Best Free paper award (2008), World Glaucoma Congress travel grant award (2009), SNEC Clinician Investigator Award (2009), Singhealth Quality Service Silver Award (2009).

Dr How has also been actively involved in volunteer work and is keen to contribute to society with the skills that she has been given. She has performed pro bono cataract surgery in Sri Lanka with the Buddhist Compassion Relief Tzu Chi Foundation as well as medical volunteer work regionally in Thailand, Philippines and Cambodia.